Here's a short video of the Faraday Road football ground taken from the pitch side, plus a picture of the clubhouse from the outside.
We know the spectator stand has gone, but where's the metal perimeter fence?!? Ironically, the floodlights are still standing.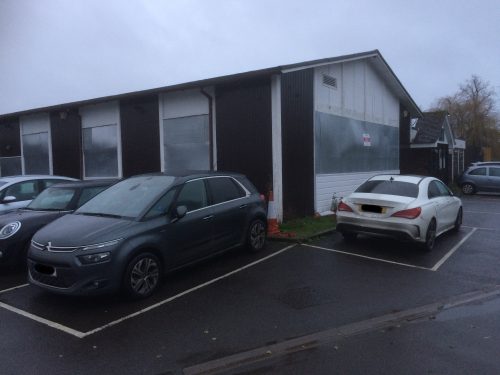 News updates August-November 2019
Not much has happened with the council's MUGA or our long-overdue 3G planning application but our evidence-based LGO complaint has moved on to its last stages of determination and we are optimistic to hear of a mutually agreeable Playing Pitch Strategy (PPS).
We are in dialogue with the council's portfolio holder about the possibility of reopening the ground and are waiting to see site reports, but we're not holding our breath.
The FA has launched its Local Football Facility Plan survey and we've contributed. We're still proactively looking forward to Newbury getting some new, better artificial pitches.
Please see the news blog and here for a summary of our council executive questions.
Please see the news blog and here for a list of our Freedom of Information (FOI) requests.